Hinduism is considered as the oldest religion of the world.
With time several malpractices and the divide amongst the Hindu society crept in.

Adi Shankaracharya one of the main theologians of the Hinduism was perturbed to see this state of the great religion and started working tirelessly to bring back the glory of Hinduism. Till date due to his mammoth efforts he is considered as the unifier of the major thoughts and beliefs of Hinduism.
Adi Shankaracharya suggested that every Hindu must visit Char Dham atleast once during their lifetime. These Char Dhams are Badrinath, Puri, Dwaraka and Rameswaram across the length and breadth of the country. One aspect of visiting these places is that one get to see entire India if they visit these places.

Char Dham thus means for important pilgrimage places. Char is Hindi term for four and Dham refers to abode.
Over a period of time small Char Dham circuits are also developed based on religious believes and faith.
One such Char Dham circuit is in the northern state of India called as Uttarakhand and four pilgrimage places are Yamunotri, Gangotri, Kedarnath, and Badrinath. Uttarakhand is a place where natural beauty is in abundance. This char dham of Uttarakhan is situated on the peaks of Himalayas.
This circuit is the most important pilgrimage circuit of North India among Hindus.
This pilgrimage starts from Yamunotri, the Westernmost site of this Chardham and ends in Badrinath, the easternmost destination of this circuit. It is due to the belive of Hindus of starting from the west and end in the East
All these four places in the circuit are devoted to a particular deity which are as under.

Yamunotri: This place is dedicated to the River Yamnuna as it is the originating point of Yamuna River the second most sacred river of India and main tributary of River Ganges originating from Champasar Glacier located on the Kalind Mountain. Yamuna River is also considered as the daughter of Sun God and the sister of Lord Yama OR the God of Death. Hence people take a dip at Yamunotri to please Lord Yama. There are several hot water springs near Yamunotri temple where devotees boil rice and potatoes by dipping them in the hot water spring tied in a cloth. These cooked items are taken as the offerings.

Gangotri: Gangotri is dedicated to the most sacred river of Hindu Mythology i.e. Ganga or The Ganges. It is believed that Bhagirath penanced severely in his efforts to get Moksha or salvation for his ancestors which could happen only once Ganga comes to earth from the heaven. However the flow was so heavy that there was a possibility of earth getting exploded due to the extreme pressure. So he sought help of Lord Shiva who agreed to hold Ganga in His hairs and releasing her slowly on earth thereby reducing her force and velocity. Gangotri is said to tbe the place where Mother Ganga first touched earth from the hairs of Lord Shiva. Hence Bhagirath was successful in getting this souls of his ancestors liberated and get them salvation. Ganga since then is believed to be a river where a single dip can liberate any liberate any living being from all the sins and granting them a place in heaven. River Ganga at Gangotri is called Bhagirathi and only when it meets another river Alakhnanda at Devprayag (251 Kms from Gangotri) it gets the name of Ganga.

The origin of Bhagirathi is from Gaumukh glacier and at one point Gangotri and Gaumukh was at the same place but now it has moved up and one has to do a trekking of 19 Kms from Gangotri to reach upto Gaumukh.

Kedarnath: The Templeof Kedarnath is dedicated to Lord Shiva. It is believed at Adi Shankaracharya left his body at this place and preceded to abode for salvation. This is one of the 12 Jyotirlingas of Lord Shiva and considered highest among them. It is also important being a part of Panch Kedar The temple is not accessible directly and one has to cover a height of 22Kms (one way) to reach upto this temple. This height can be covered by walk, by pony or by palanquins. Presently helicopter service is also available.

Badrinath: This temple also known as Badrinarayan Temple is dedicated to lord Vishnu. There are 108 Vishnu Divyadesam or Holy places of Lord Vishnu as per Hindu texts and Badrinath is one the most important of them. It is believed that Lord Vihnu meditated here underneath a Jujube OR Badri Tree and hence this place has got this name.

Art Of Travel India Holidays specializes in all kinds of religious tourism including the Uttarakhand Char Dham visit. Book your space now for this holy trip with us.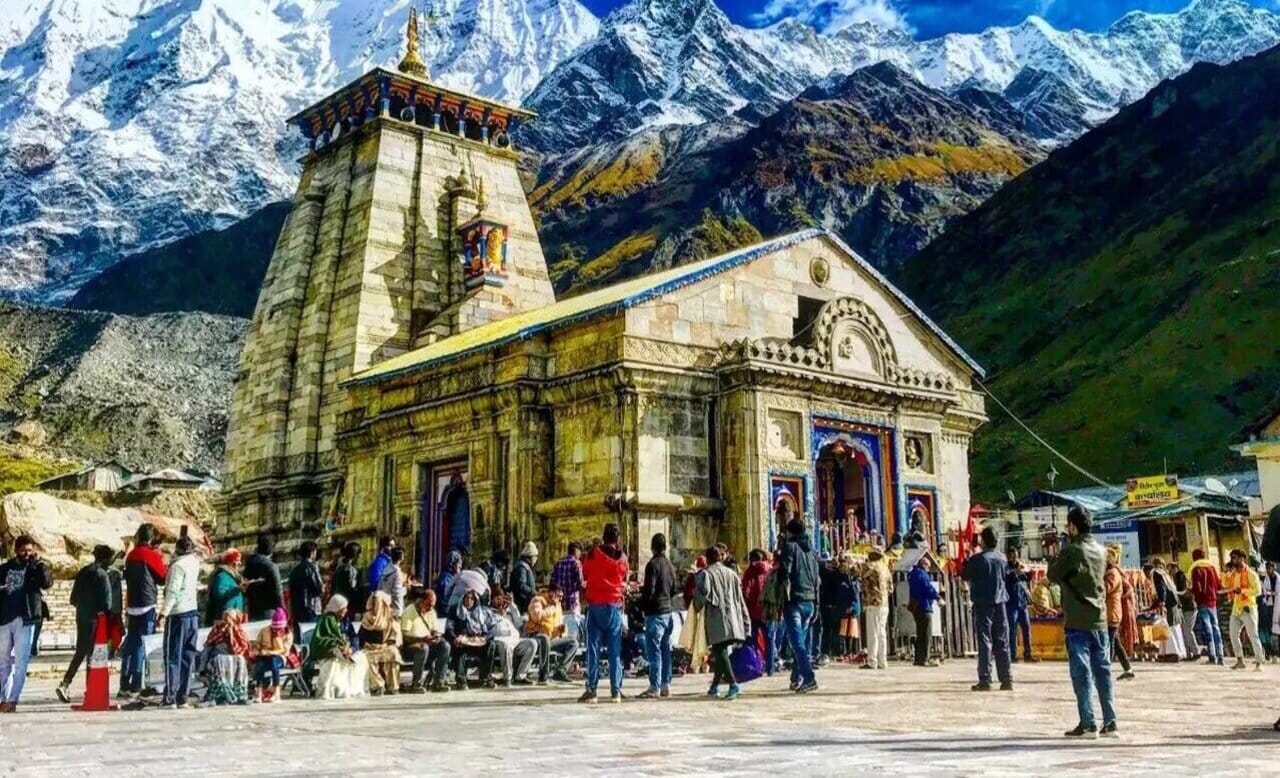 Duration: 10 Nights & 11 Days Package Location: Uttarakhand Chardham with Kedarnath by Helicopter – Ex Delhi DAY 01: DELHI – HARIDWAR BY ROAD (230 KMS/6-7HRS) Pickup from Delhi Airport …