On the banks of Pushkar lake, thousands of people gather together to witness the "Pushkar ka mela". Organized in the state of Rajasthan , it is one of the world's largest camel affairs. Thousands pair of eyeballs glued together at the events spread over this annual five-day camel and livestock fair has eventually helped it emerge as a major tourist attraction.

Historically, Pushkar is considered to be one of the five dhams that the Hindu aspires to visit once in their lifetime , thus making it extremely special. It is celebrated for five days from the full moon day of October- November (kartik ekadashi to kartik poornima). The fair is beautifully adorned by various shops and vivid decorations. There are plethora of activities and events that one can catch up with in the span of five days. The activities and events that are awaited by the visitors include exchange and trade of their livestock, music , stalls and exhibitions . The fair is initiated with a camel race which gives a great thrust to the fair . Visitors take the holy dip in the sacred waters of Pushkar Lake, essentially on the full moon day.

Apart from various activities and events , the small and beautiful town of Pushkar is a fascinating place with extreme climate. Absolutely perfect valley to host the world's largest cattle affair. It grabs the attention of everyone and gas place for fun and enjoyment for each individual. Pushkar camel fair 2022 date : 01-09 November.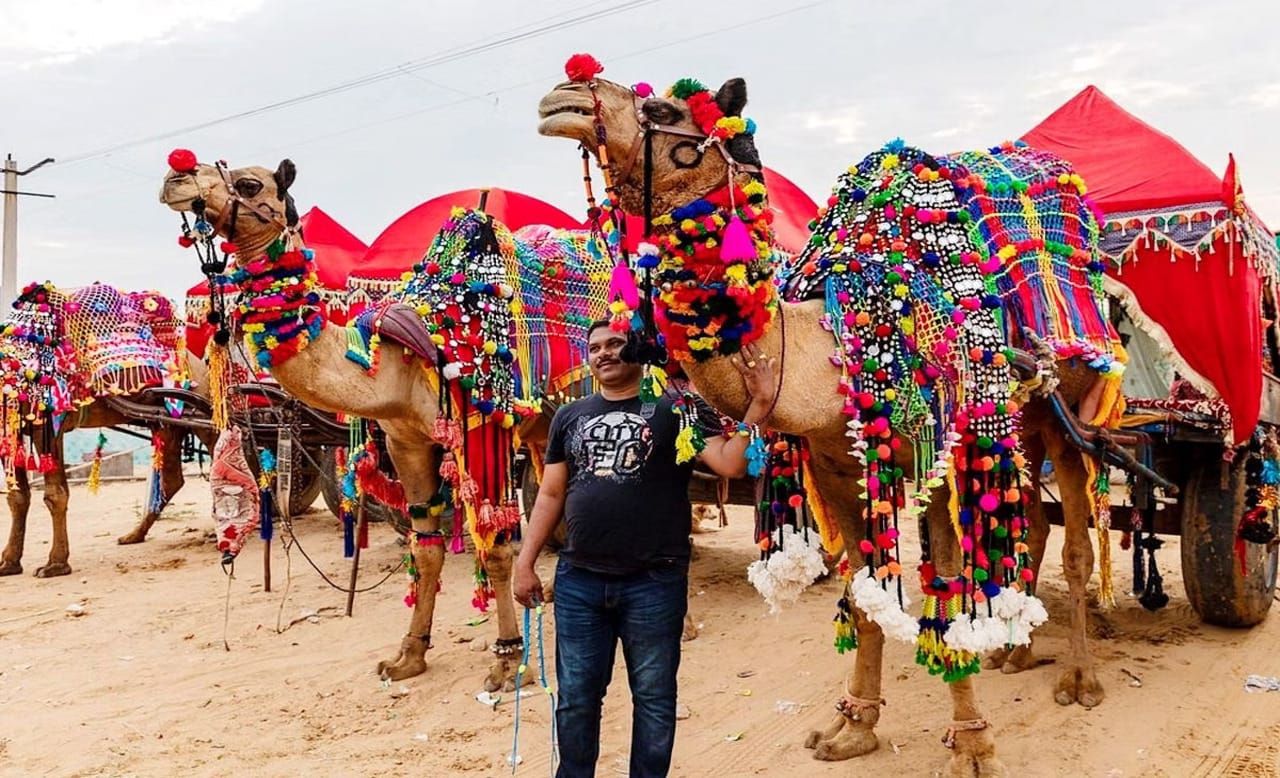 Duration: 10 Days / 9 Nights Locations: Delhi – Agra – Jaipur – Pushkar- Jodhpur-Delhi Day 1 ARRIVAL DELHI Arrival at Delhi. After arrival transfer to the Hotel (Check-in time …
Duration: 13Days/ 12Nights Location: (Delhi – Ajmer – Pushkar – Jaipur – Agra – Khajuraho – Varanasi – Delhi) 19 Nov.        ARRIVE DELHI Assistance upon arrival. After arrival transfer to …